15 July 2005
Glastonbury Tor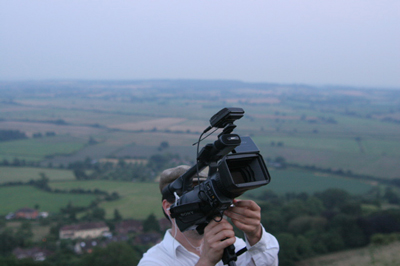 Where ancient mound building and filmaking come together.
16 July 2005
Paris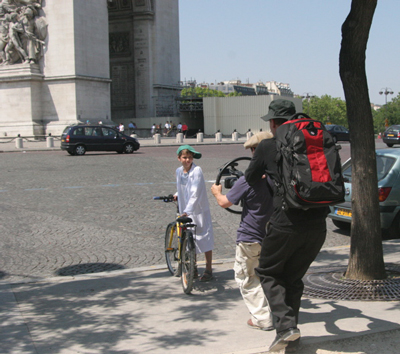 Where terrifying children and filmaking come together.
18 July 2005
Omaha Beach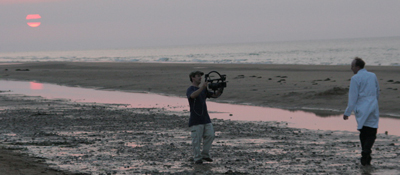 Dr. Scientist Explains...The Historical Imperitive.
19 July 2005
Amsterdam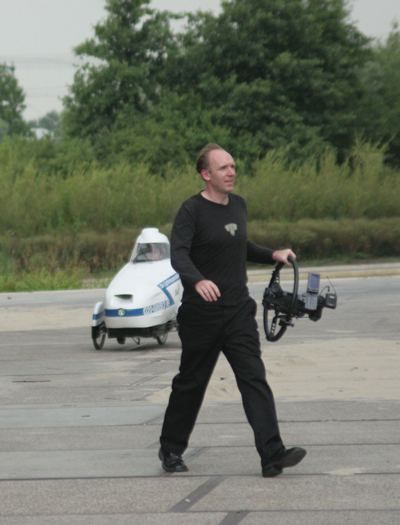 I picked this picture because it makes me look skinny. Well, less fat.
20 July 2005
Amsterdam and Dronten...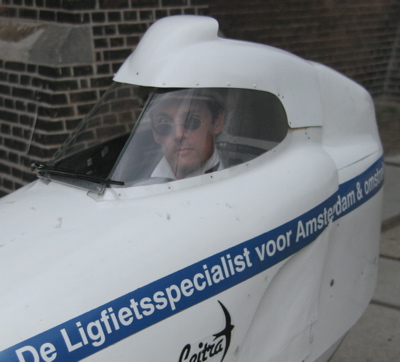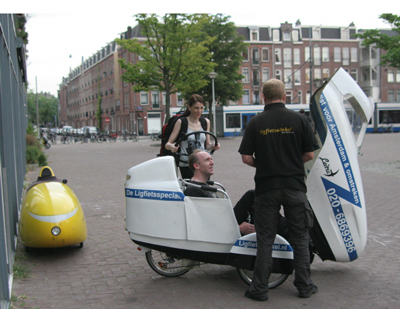 Land of the velomobile.
21 July 2005
Isle of Wight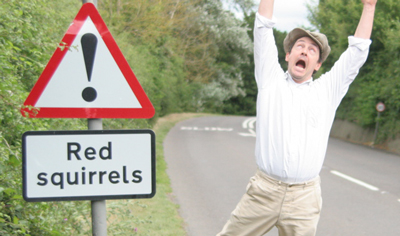 If someone can incorporate fear of squirrels into the story, we'd be awfully grateful.